Happy Birthday Sarah
Today (actually yesterday) was our account manager, Sarah Eike's, birthday!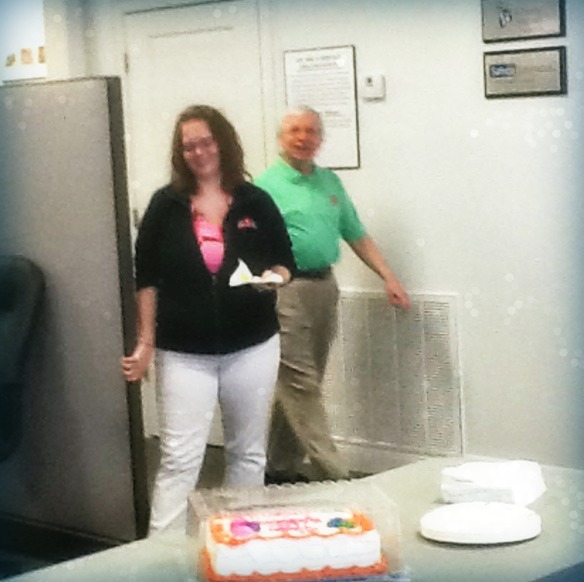 We definitely took her by surprise, and we have agent Gerry Springer to thank for that, keeping her distracted with work-related business while everyone else rushed like mad to set everything up. It was worth it, though, just to see the look on her face.
And here's the cake that was lying in wait for her, ready to pounce! To the interest of many, the cake was a dual-layered chocolate and vanilla.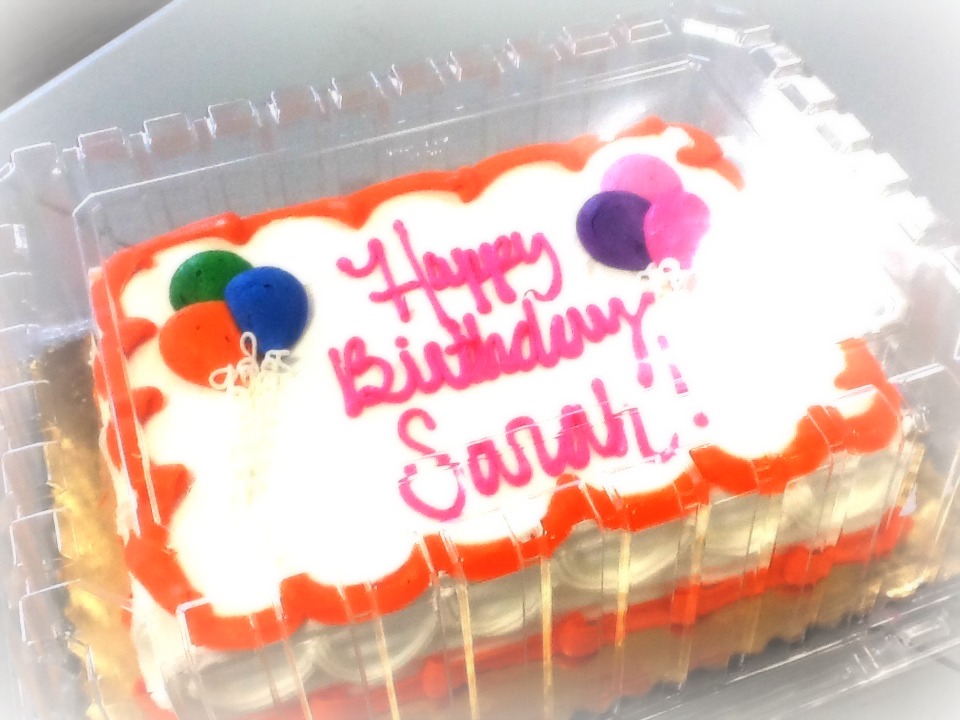 Not only was Gerry our decoy for the day, but he was also our cake cutter! Unfortunately, the office plastic-ware serving knife was a casualty in the cake-cutting process, but the show must go on!
And of course, as per First Baldwin Insurance tradition, cakes don't last very long around here.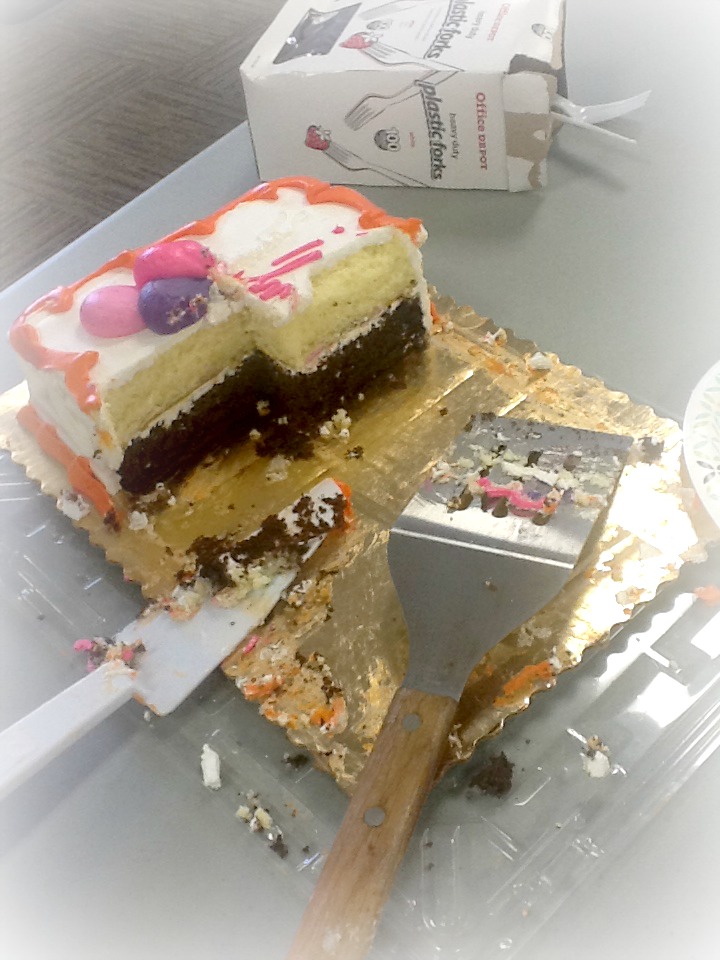 Until next year, Sarah, happy birthday!
More Choices™!
First Baldwin Insurance