Smart Homes: Maybe Too Smart?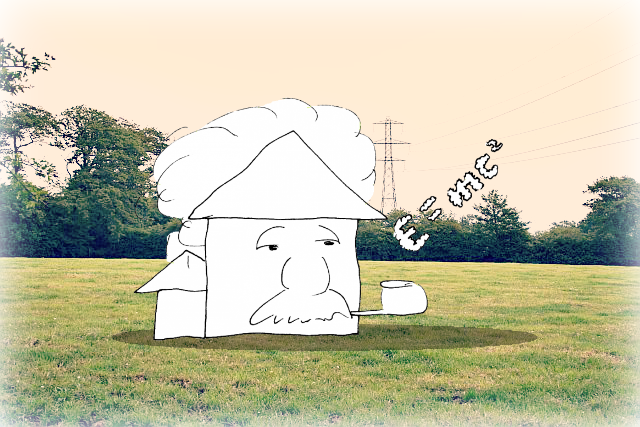 If you haven't noticed, everything around us is getting smart. We have smart phones, smart cars, smart washer/dryers (yes, no kidding)… even our TVs are getting smart! (although some would say that "smart tv" is an oxymoron :P)
But what is a smart device but something with an SBC (single-board-computer) that can access the internet. I access the internet all the time. Does that make me smart? Well… …that's another post for another time.
Today's focus is on the "smart home", the core concept that sort of ties it all together.
While something of a novelty at the end of the 20th century, advancements in technology have made the smart home a reality. Imagine, being able to command your lights and appliances at the push of a button on your smartphone, monitor your home when you're away, receive efficiency readouts to keep your power bills low, and even allow repair crews to connect, making plumbing and electrical services faster and possibly less expensive. Home monitoring systems are already available on the market and some power companies are experimenting with meters that collect data to rate peak performance and usage.
But don't think that the world of insurance has been ignoring this up-and-coming technology. A few companies have begun researching the possibility of offering discounts based on the reports from their clients smart homes. How would that work? Imagine programs like Snapshot from Progressive or IntelliDrive from Travelers, and you'd have a pretty good idea.
However, what makes drivers hesitant about using these programs is the very same thing that's holding up smart home discounts. You guessed it.
Privacy.
And really, privacy remains a legitimate concern. We as users are becoming more aware of the devices that collect our data and who they phone home to. Even Google, whose tagline is "Don't be evil", has drawn scrutiny from its software loaded onto devices around the world. Cyber security is also becoming an increasing concern. Homeowners are jittery enough about trusting their home automation to "the cloud" without handing over the collection rights to a third party. "Where does my data go? Who is allowed to see it? Will it be sold to other agencies?" are legitimate question in an age where trust in cyberspace is so easily broken.
Some power company subscribers have asked yet another question. "How will my data be used?" Though the prospect of better service is too good to pass up, others wonder with furrowed brows if data collection opens the possibility of price hikes dring peak seasons.
Whether these fears are founded or not, they represent a very real hurdle to making such discounts a reality. Will they be a reality one day? Who knows?
Until then, we'll keep you posted on all things cutting edge in the world insurance on the Gulf Coast.
More Choices(tm)!
First Baldwin Insurance
Sources:
wikipedia.org
insurancejournal.com
safebee.com