Jeff Powell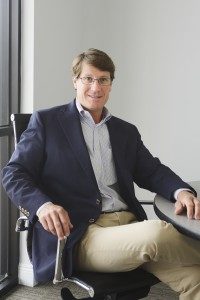 Jeff Powell – Agency Principal
email
Jeff Powell founded First Baldwin Insurance with a client-centered, relationship-driven approach, and he's been steadfast in that commitment since the agency was founded in 2009.
As President and Principal at First Baldwin Insurance, Jeff promotes a company culture that encourages top performance through teamwork and communication, and he promotes a spirit of problem-solving throughout the agency. He inspires the leadership team to prioritize the needs of families and businesses, and he tirelessly builds valued partnerships that provide the best coverage options and cost to customers. Jeff has leveraged his years-long relationships with a variety of insurance carriers and brokers to build a network of options that make the shopping experience simple and affordable.
Under Jeff's leadership, First Baldwin Insurance has twice been recognized for excellence in growth by Business Alabama magazine and Auburn University's Raymond J. Harbert College of Business. But the people Jeff and his team serve are the ones who ultimately define excellence—and Jeff is always encouraging that commitment to service across agents and partners.
Jeff earned his B.S. in Business Administration from Auburn University. It was later in life, after starting a family, when Jeff decided to go back to school to earn a Master's degree in Real Estate Development, also from Auburn University. Jeff is continuing to look for ways to expand his expertise. Part of Jeff's commitment to continued growth entails helping others sharpen their skills and try new things. As a serial entrepreneur, Jeff brings a unique perspective to the insurance landscape. He's led teams through every stage of growth, from scrappy starts to multi-million-dollar revenue.
Jeff lives in Josephine, Alabama with his wife and two children, where he's been an active leader in industry and community organizations. As a former board member for Alabama Independent Agents Association, Inc, the Alabama Gulf Coast Association of Independent Insurance Agents, Baldwin County United, and Leadership Baldwin County, Jeff has found great fulfillment in collaboration and supporting local ventures.
Alongside leading First Baldwin Insurance, Jeff is a licensed Real Estate Broker in Alabama and Florida and serves as principal and broker of Useppa Island Real Estate and Penn-CRE. Jeff is also the president of Marshal Builders, LLC, a residential construction firm. His interests and experience reach far and wide, and he's always looking for opportunities to learn more, in service of his clients, his community, and fellow business leaders.