Jake Jones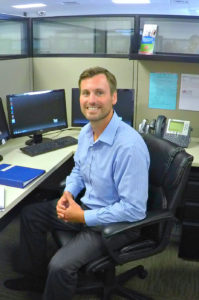 Jake Jones – Agent
email | Ph: 251-943-4396
Jake Jones, a native of Mobile, spent most of his formative years in Madison, MS and is a proud alumnus of the University of Mississippi. In 2003, while in college at Ole Miss, Jake began working in the insurance and employee benefits industry in various roles, from production to management and has never looked back.
In 2012, Jake and his wife relocated to Gulf Shores so he could pursue a new opportunity as a producer with AIG, where he earned repeated top producer designations and awards. His experience with various areas of the insurance industry makes him a welcome addition to the First Baldwin Insurance team.
Jake, his wife and two young children reside in Gulf Shores, where they spend their time boating, fishing and enjoying all the activities that make the Gulf Coast an amazing place to raise a family.