Michelle Williams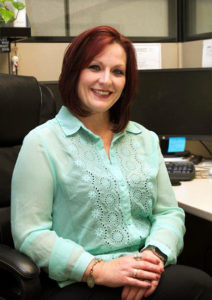 Michelle Williams – Licensed Account Manager
email | ph: 251-923-0891
Michelle has been in the insurance industry for ten years and in different managerial roles in customer service for nearly 30 years.
Michelle's father was a Command Master Chief in the United States Navy.  His position allowed Michelle and her family to live in various areas of the country but being born in Mobile, Baldwin County has always been "home".  Michelle is married and has a son in the 12th grade at Robertsdale High.  Michelle is the Robertsdale High School band booster president as well as the band's biggest fan!  She has a Rottweiler (Mauser, 4 years old) and a rescue mutt mix (Gizmo, 8 years old) as well as two pet donkeys.  Michelle enjoys cooking, fishing, and spending time with her family.
Michelle volunteers for the Robertsdale High School Band, Baldwin County Heritage Days Festival, and is helping generate donations for Toys for Tots.