Michelle Thomas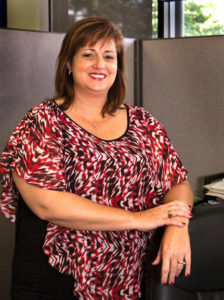 Michelle Thomas – Agent
email | Ph: 251-923-5559
Michelle Thomas brings a wealth of experience and knowledge in property, casualty, and life insurance to our team of producers. No stranger to the Alabama Gulf Coast, she was born and raised in Mobile and moved to Baldwin County in 2009. Now she puts that firsthand knowledge to work for families and businesses in the area to help them find the most appropriate insurance coverage. As operations director she works with staff, customers and carriers to provide the best coverage possible and an agency focused on customer service.
Michelle graduated from the University of Mobile with a B.S. degree in business management and leadership and spent 17 years on the news staff of the Mobile Press-Register. Today she enjoys working with families to identify and address their needs on a more personal level. By building relationships with her clients, she can help them keep their insurance coverage current as their lives and needs change. Michelle is experienced with multiple insurance carriers, and she stays up-to-date on the latest products available in home, business and life to provide the best service possible.
Outside of insurance, Michelle is still active in the journalism world as a photographer with Gulf Coast Reporters' League Business Quarterly Magazine. She and her husband, Ben Thomas, a local sports writer, reside in Daphne, AL, with their three children. They attend Jubilee Baptist Church, where she is active in the choir, women's ministry and praise team, and she teaches Sunday school with her husband. When time and weather allow, she loves to kayak along the Eastern Shore and Graham Creek in Elberta.