Becky Hall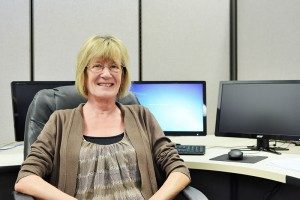 Becky Hall – Licensed Account Manager
email | Ph: 251-923-0884
Becky Hall is a Licensed Account Manager who brings seven years of experience in property and casualty insurance to First Baldwin Insurance. As a Baldwin County native originally from Bon Secour, she is well-acquainted with coastal Alabama. She also attended Foley High School.
Becky has many interests and hobbies outside of her work in the insurance industry. She likes to spend her time reading, tropical gardening and cooking, particularly seafood, gumbo and étouffée.
An outdoor enthusiast, Becky has participated in a number of big game hunts involving bear, moose and elk in Nevada and Idaho. She is also passionate about Alabama football.
With her children and grandchildren nearby, Becky looks forward to spending time with her family. Two of her adult children and a grandchild are in Baldwin County, while her other child and three grandchildren reside in Birmingham. She also enjoys spending time with her friends.