Tara Myers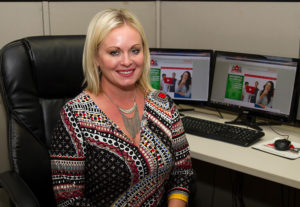 Tara Myers – Licensed Account Manager
email | Ph: 251-923-5559
Tara Myers arrived at her risk management career by way of a hospitality and criminal justice background. After earning an Associate's Degree in Hotel/Restaurant Management, she managed restaurants. But it was when she later attended the University of South Alabama and graduated with a Bachelor's Degree in Criminal Justice that she developed an interest in insurance.
The investigation side of the law especially sparked her attention, and that fueled her desire to learn more about insurance fraud. Tara continued her education in this area, enrolling in Pilot Catastrophe to study auto and property losses. She decided that it was the perfect fit.
Her customer service experience coupled with her extensive education has prepared her to thrive when she is helping First Baldwin Insurance clients meet their risk management needs. And that is what she enjoys most.
Outside of insurance, Tara's number one priority is family. She has one son, Hunter, who is currently studying to become an oral surgeon. She also loves the outdoors and spends her free time kayaking, biking and boating.