Janice Scheer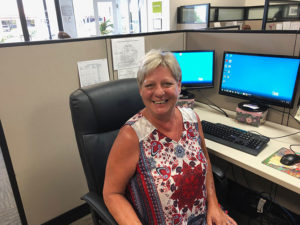 Janice Scheer – Licensed Account Manager
email | Ph: 251-923-5562

Janice Scheer, a licensed account manager serving Alabama and Florida, puts her wealth of knowledge in management, organization and interpersonal skills gained from the Air Force to work at First Baldwin Insurance.
Born and raised in Pittsburgh, PA, Janice graduated from Robert Morris College with a degree in Business Management. She served in the U.S. Air Force for six years, an experience that gave her skills that would prepare her well for any job. Prior to choosing a career in insurance, she worked as an office manager for 20 years before moving to Florida. She has held a property and casualty license for eight years and has found that helping people understand how to protect what is important to them is very satisfying.
Janice and her husband moved to the Gulf Coast when his job transferred him to Magnolia Springs in 2017. Though she wasn't sure what to expect, she was and is still in awe of this beautiful area. She appreciates that there are new adventures and smiling faces around every corner. Everyone she's met is proud to call this place home and they respect the importance of family.
Janice and her husband's two children and three grandchildren still reside in Pittsburgh, but the Gulf Coast has now become a place they love to visit and explore.