Amy Lucas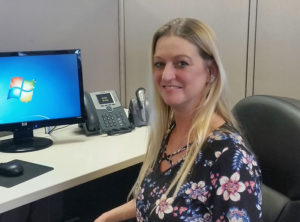 Amy Lucas – Licensed Account Manager
email | Ph: 251-943-4200
Amy's attention to detail and caring attitude is a valuable asset to the First Baldwin Insurance team. Her management experience, specializing in customer service, sales and marketing, will help provide exceptional customer service delivery and build strong relationships with our clients.
Prior to relocating to Gulf Shores in 2016, Amy worked as an office manager for 15 years in a family practice physician's office in Memphis, TN, where she was born and raised.
Memories of vacations past in Gulf Shores brought Amy to finally make it her home. She has always enjoyed the beach and has wanted to relocate to the area.
Outside of the office, Amy spends time with family and friends at the beach, and taking nature walks and bike riding around the Gulf Coast. She is looking forward to enjoying all that Gulf Shores and Baldwin County have to offer with her son, daughter-in-law and her grandson, and she hopes to influence them to move here as well.