Your Auto Policy, Meet Centauri
At First Baldwin Insurance, we already have insurance carriers that will lower the cost of your auto policy if you bundle both your home and auto with their company. Pretty nice. But what if you want your auto policy with one company and your homeowners policy with another? After all, First Baldwin Insurance is all about More Choices!, right?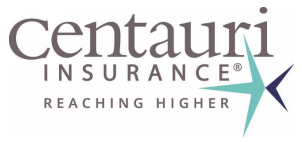 Obviously, Centauri Insurance agrees.
Here's how it works:
Whenever you have a Centauri homeowners policy with our agency, you could get a 10% discount whenever you have your auto policy with us, too. We provide an array of auto policies to choose from, so the right coverage for you is but a click away. If you throw in an umbrella policy, you could get an additional 5% off as well!

Centauri calls it the "Companion Policy Discount". We call it really cool.
Are multi-policy discounts across the board the wave of the future?
Well, not quite yet, but Centauri Insurance is certainly taking a bold step in the right direction. Check us out and find out what other surprises are in store for you and your insurance coverage.
More Choices!
First Baldwin Insurance