Your Agency Represents YOU!
As your local independent insurance agent, we represent numerous insurance carriers, not just one. But the most important person we represent is YOU.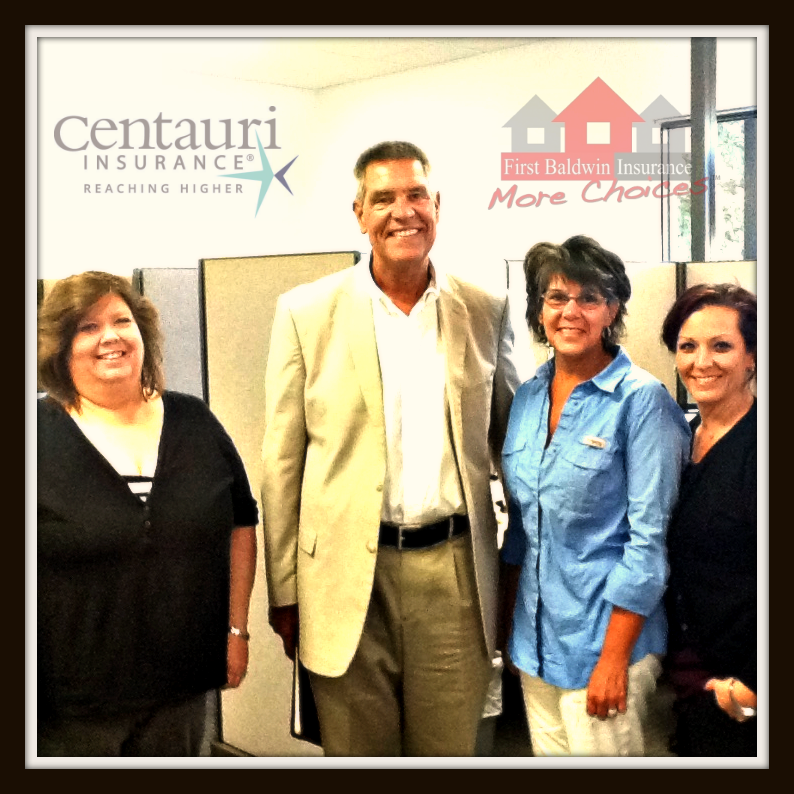 Ever wonder why it's so important to have an independent insurance company backing your coverage? Look no further than today's meeting with John Myer from Centauri. Make no mistake. We've been listening, and your questions, comments and concerns most certainly haven't fallen on deaf ears.
Whenever our carrier representatives meet with us, they not only tell us what's new from corporate headquarters, but they listen to us as well. What works? What doesn't? What do our customers need? Where are our customers having problems, and what can we do to solve these problems and streamline the process? Rest assured, Centauri is coming up with some very creative solutions.
Among the many topics discussed was how home insurance rates are calculated in Alabama, the need for innovative new commercial products for the business sector, and how we can plug into modern agency technology to better serve our Gulf Coast customers.
What does the future hold for insurance? We can hardly wait to find out.
Keep your browser connected here for more news as it breaks.
More Choices™!
First Baldwin Insurance