Why Motorcyclists Could Have Hearing Loss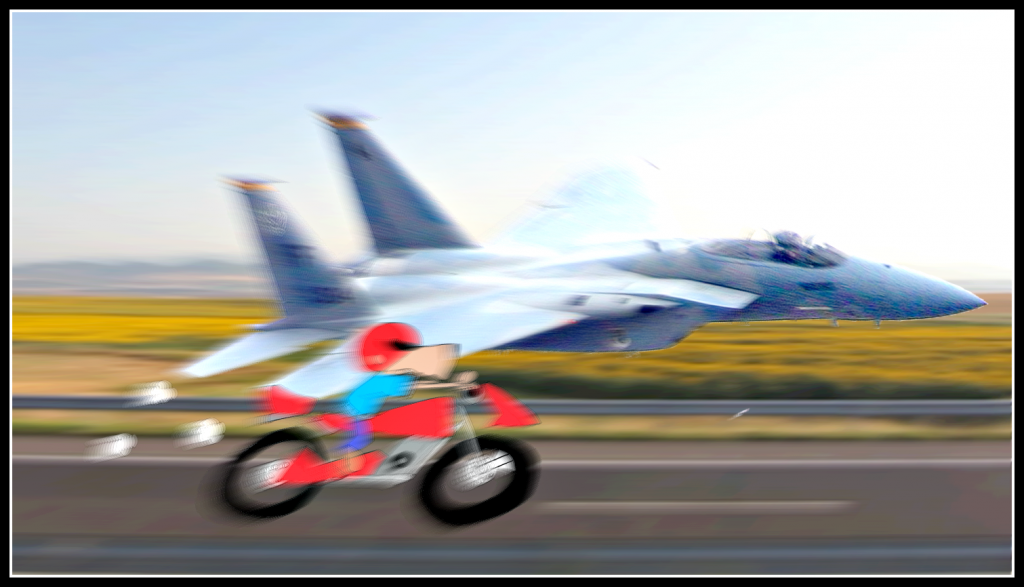 Motorcycles are loud.
Wow. Stop the presses.
But seriously. Though you wouldn't know it by hearing your neighbor rev up his Kawasaki Ninja at 5 in the morning, motorcycles have actually gotten quieter over the years. Concerns over traffic noise and potential hearing loss have paved the way for advances in exhaust systems and and mufflers, as well as more efficient multi-cylinder engines and liquid coolant systems.
However, even with the decrease in motorcycle engine noise, the risk of hearing loss is still ever-present, and it comes from an unlikely source. Wind.
Boom!
Wind noise is created as bikes travel at high speeds, creating a void of air (or "wake") behind them. This creates a low pressure vacuum as the air rushes in to fill the collapsing void. The sound of the collapsing low-pressure vacuum is the iconic roar you hear as your motorcycle hits the speed limit on the interstate. Thrilling? Maybe. Loud? Very. Detrimental to your hearing? Extremely!
To put it in perspective, this is the same phenomenon that produces sonic booms. Fighter pilots who break the sound barrier would probably go deaf instantaneously if it weren't for the fact that they're flying faster than the speed of sound.
Aerodynamics have come a long way in racing circles to reduce the drag coefficient and vacuum that creates wind noise, but again, these are racing circles. Such designs and sensibilities aren't always practical OR sensible in the everyday world of people who simply use their bikes for travel or recreation.
So where does the solution lie?
Tried and True
Many motorcyclists have suggested wearing earplugs to compensate for the increased noise, but not only can this be unsafe, say experts, blocking out more sounds than just wind noise, but in some states, it's illegal. (not that you can hear anything anyway, but whatever)
That has lead research and development teams to turn to the helmet itself as a source for noise reduction. Although most methods are mostly marketing noise and nearly useless, having more aerodynamically designed helmets have been proven to reduce wind noise. These can be far pricier than cheaper alternatives, but for the sake of performance AND your hearing, accept no substitutes.
New and Improved
Others have turned to a method typically reserved for musicians and audiophiles: noise-cancelling technology. The idea is to use a microphone on the helmet to record the noise around the rider, then play the mirror-image sound wave back in the rider's ear, negating wind noise completely.
While this has been proven to work over and over for audiophiles, critics wonder if noise-cancelling could be an even more dangerous distraction for cyclists than excess noise. Developers insist, however, that the technology would merely cancel the droning background noise, making sudden traffic noises like screeching tires, car horns and sirens easier to hear.
The technology is still very experimental and VERY expensive, but proves a need that most motorists probably never consider during their daily commutes, but one that will seriously affect them down the road.
Sort of like insurance coverage.
Just saying.
More Choices™!
First Baldwin Insurance
Sources:
motorbikewriter.com
motorcycle.com
freehearingtest.com
stackexchange.com
edsets.com