When Catastrophe Strikes, We're Prepared!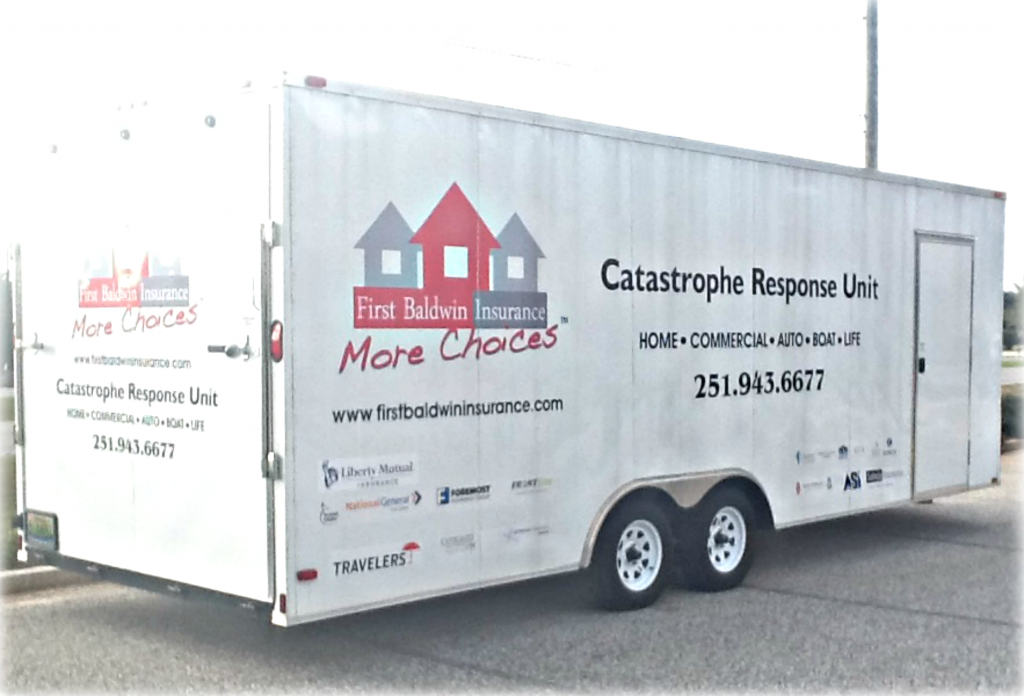 What to expect when a catastrophe strikes your community
While a car accident claim or a loss due to a leaky roof may be routine for the staff at First Baldwin Insurance, we understand that filing a claim is never routine for you – especially when a catastrophe happens.
Before, during and after an event, we keep the lines of communication open. You may receive emails from your licensed account manager or another member of our team.  And if there is a problem, or you have a large loss, you can contact your licensed account manager or agent directly for assistance.
Strategic staffing
Our local operation means that our team members have the backup they need to deliver great customer service during a catastrophe.
Specialized teams
Our local management team ensures we have the right people in the right places before and after an event.
Customer connections
When possible, First Baldwin Insurance offer a visible presence in areas affected by a catastrophe with a catastrophe response trailer.  When deployed, the trailer is staffed by a team member of First Baldwin Insurance to provide our customers with on-site claims help, supplies, another other necessary resources.
More Choices™!
First Baldwin Insurance