What "Watchman" Taught Us About Commercial Product Launches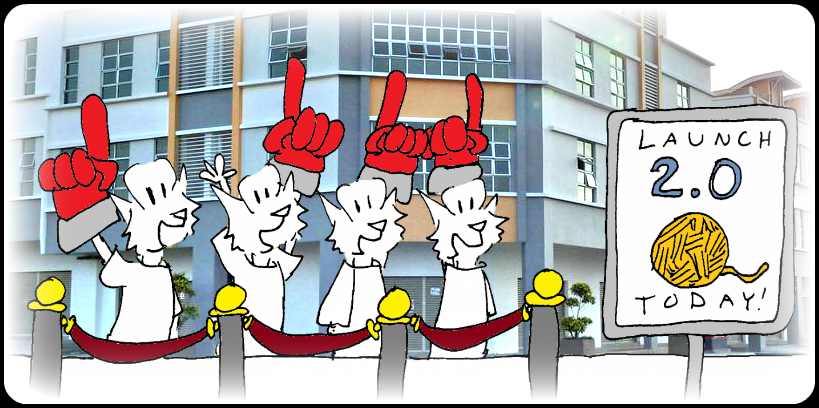 For anyone who's been living under a rock or without a Twitter account for the past week, the release of Harper Lee's long-lost draft, Go Set A Watchman, has made waves in her hometown of Monroeville, Alabama. People stood in line for hours waiting for their copy at bookstore events all around the state. Some enjoyed it, others didn't. But whatever camp you fall into, it proved once again that launch events are a super-effective way to instantly draw crowds and publicity to your business.
Don't be fooled into thinking, however, that launch events are a quick and easy scheme to draw foot-traffic into your establishment. They require weeks of planning, hard work and yes, even good insurance coverage. A good, anticipated product never hurts either.
These people look happy, right?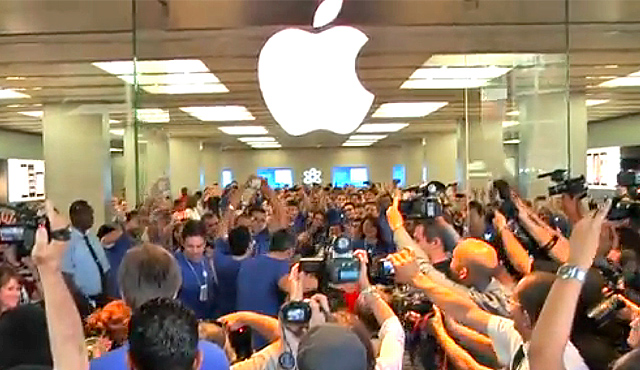 1) The Costs of Increased Traffic
Needless to say, your business will likely be housing more cars and people than you're used to. That's a good problem to have, especially if more people means more sales and revenue for you. However, more people also means more possibilities for claims. Fender-benders, trips, falls, fistfights (it happens) all could mean costly litigation and lost profits if your liability coverage isn't up to the task.
Bottom line: make sure your facilities can accommodate the sudden influx of customers and your liability insurance is up to date. When in doubt, call your agent. After all, that's what we're here for. "Measure twice, cut once" as they say.
2) Make it Memorable
"If you build it, he will come." said the voice in the cornfield from Field of Dreams. However, successful launch events don't work like that. Sure, you'll draw a crowd because people want the new iPhone 5, 6, or whatever number they're using now, but will people associate your business enough with a positive experience to keep coming back to your establishment? Well, you hope so, but you can do much more than hope. You can make it happen.
Make your launch event memorable! Serving refreshments and entertaining your guests (at this point we call them guests, not customers) goes a long way. Some comic book and/or movie launches feature costume contests and other ways for fans to express themselves. The Go Set a Watchman launch featured a Gregory Peck look-a-like playing the part of Atticus Finch. That was pretty memorable.
During Nintendo's and Sony's console launch events, stores that are big enough to handle the crowds will allow guests to play games together, and even sneak a peek at exclusive demos. A few launch planners have even been forward thinking enough to get local cover bands to rile up the fans and get them even more nostalgically excited for getting the anticipated product in their hands. Get creative. Get outside the box. Hey, even get a little silly. Just get them excited. As long as your customers are talking about you even after the launch is over, you don't have to plan anything elaborate.
3) In Case of a "No Show"
But what if you've put all your eggs in one basket and the launch event completely falls through? Don't feel bad. Sometimes things just happen. The product gets delayed. The weather doesn't cooperate. An unforseen tragedy or difficulty forces you to cancel. What then?
More commercial policies are offering something called "event cancellation coverage". If your business has lost a considerable amount of revenue from an event cancellation, this coverage will kick in and reimburse you the unrecoverable expenses.
Just like wedding insurance for brides and grooms who get cold feet and chicken out (yeah, seriously!), event cancellation isn't widely available yet but is quickly becoming a popular and viable solution for the unsurity of best laid plans.
The Takeaway
TL;DR, the recent Harper Lee launch teaches us that capitalizing on product launches is a great way to attract customers to your business quickly and efficiently. And with some creativity and good insurance coverage, they could very well turn into repeat customers.
Not bad for a 58-year-old unpublished draft, huh?
More Choices™!
First Baldwin Insurance
Sources:
inc.com
insurancenewsnet.com
travelers.com