The Shocking Truth: Cars and Lightning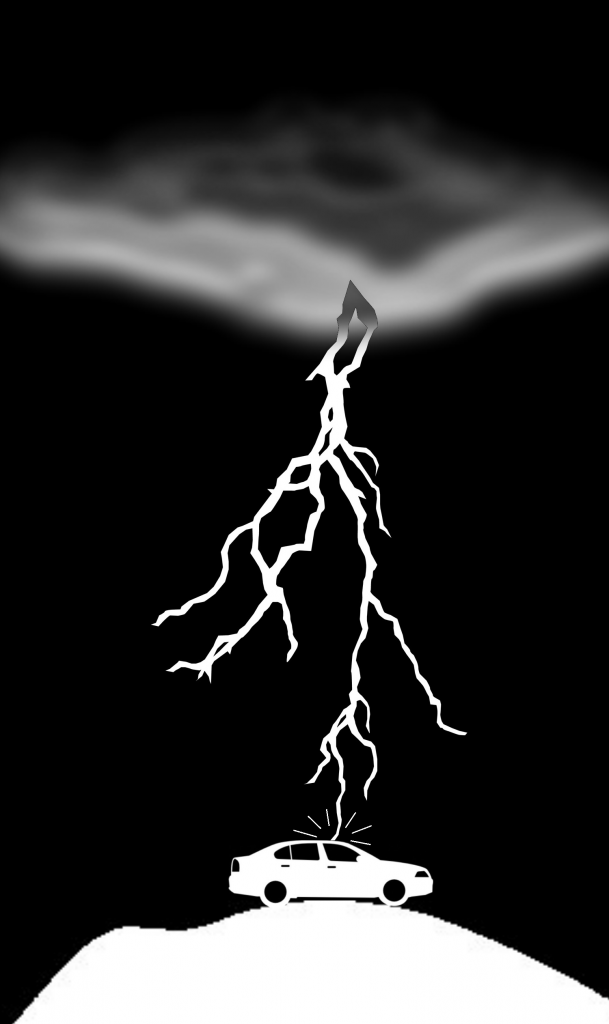 It's true. In an emergency, your car is the safest place to be during a thunderstorm, but not for the reason you might think.
Common knowledge dictates that it's the rubber in the tires that help to protect the driver and passengers from lightning strikes. Not only is this completely false, but some lightning strikes have been known to blow out tires in the process.
So much for that theory.
So what DOES keep you safe in a car during a lightning storm?
In 1836 Michael Faraday observed that an excess charge on a charge conductor only effects the exterior and not the interior. To prove his theory, he built a metal-coated room and allowed a high-voltage discharge to strike it. Everything inside the room remained untouched by the electric charge. Today, we call such structures a "Faraday Cage", or a "Faraday Shield".*
In a lightning storm, the metal frame of your car acts as a Faraday Cage. If lightning should strike the outside structure of your car, it will probably build up a charge, blow some fuses, fry your computer and nav systems and cook your tires, but as long as you turn off your engine and don't touch anything metal, you are perfectly safe. Utterly terrified, mind you, but safe. Any heavy equipment with a metal roll cage works under the same principle.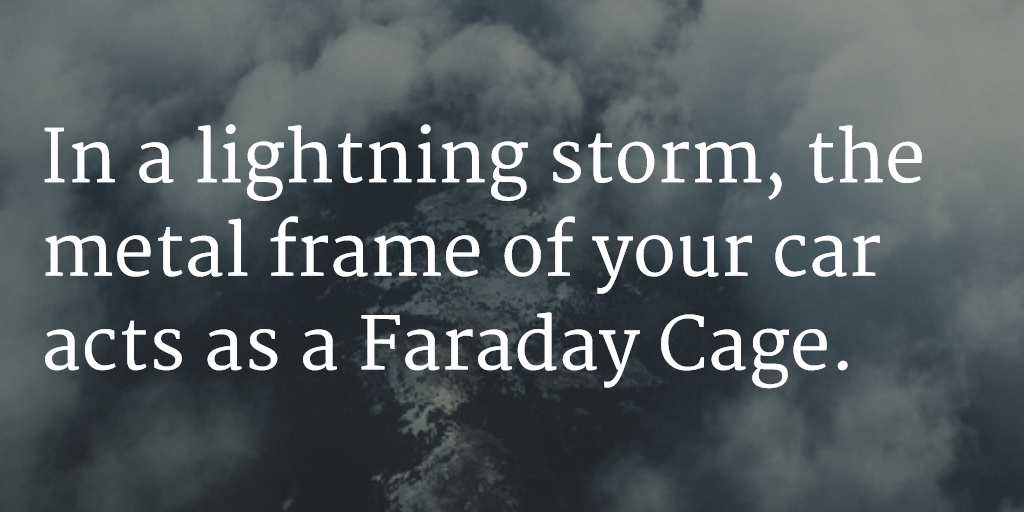 You're not protected in a golf cart, however, so please call off the game when you spot storm clouds in the distance!
Today's automobiles are built with your safety in mind. Return the favor by making sure it's got the best coverage possible!
More Choices™
First Baldwin Insurance
Sources:
Wikipedia
accuweather.com
*Okay, technically Ben Franklin performed the first experiment with a cork ball, a silk thread and metal can, but Faraday was the first to put it to practical use. Mr. Franklin was always ahead of his time, anyway.