The Home That Survived Ivan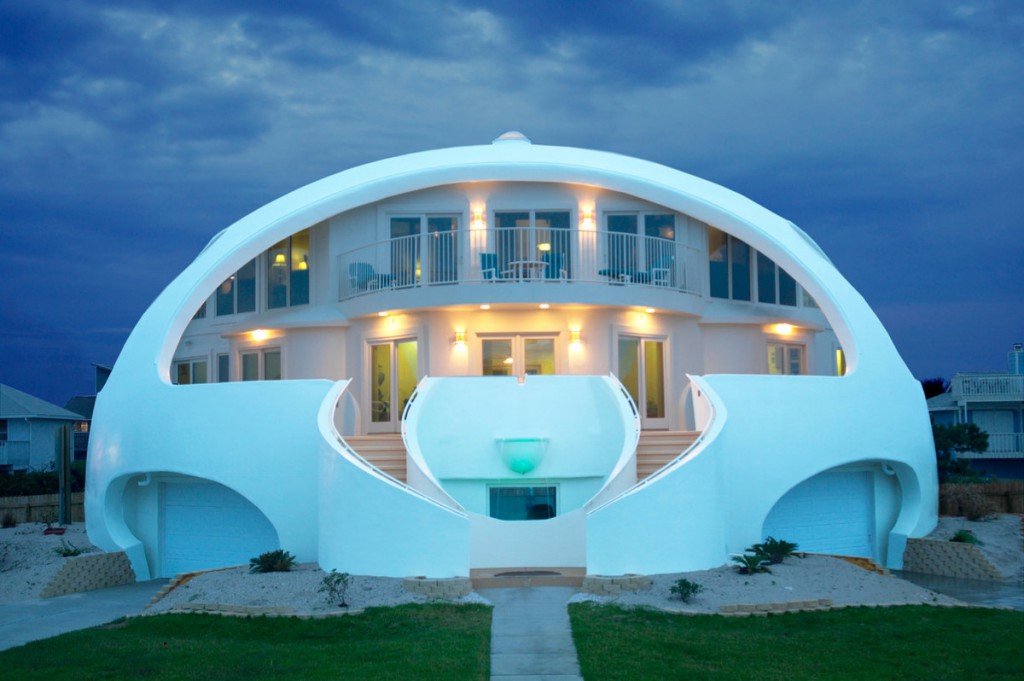 Let's just come right out and say it. Florida has the highest home insurance premiums in the nation, and for good reason. The same beautiful climate that makes Florida a wonderful home and tourist destination also makes it one of the deadliest during storm seasons. Conversely, Idaho has the cheapest home insurance rates in the country, but as Florida natives will probably tell you, you get what you pay for.
One home building movement is attempting to do something about the cost of home insurance on the panhandle by completely changing the way homes are built in hurricane zones.
The monolithic dome has been used throughout architectural history for churches, government buildings and sports arenas, but some have begun using the design for homes, instead.
The idea is fairly simple: Conventional homes are built to absorb the full force of wind and storm surge, and it's only a matter of time (and hurricane strength) before they come down. "Dome Homes", as they are often called, are built aerodynamically to allow wind to blow past the structure, limiting the amount of damage it's allowed to inflict. Also, the natural strength of the dome and the arch help to keep it standing with minimal damage to the interior. Monolithic domes in other countries have been directly hit by bombs and were still standing after the smoke cleared.
The most famous "Dome Home" designed by Mark Sigler was used by NBC news correspondents as a safe vantage point during Hurricane Ivan (2004) and has survived four more hurricanes since. Sigler's creation withstood Ivan and he insists that it's even capable of surviving a full Category 5 storm.
"That sounds amazing!" you might be saying. "Why aren't we seeing more of these in hurricane zones?"
Well, every home has its drawbacks, and the "Dome Home" is not without its own.
First, because monolithic domes are so unconventional, finding a contractor willing to do the job is a little more difficult. Also difficult is securing the building permit to start construction which can be "…hampered by bemused local government building inspectors who are asked to approve work on a structure they have never seen before."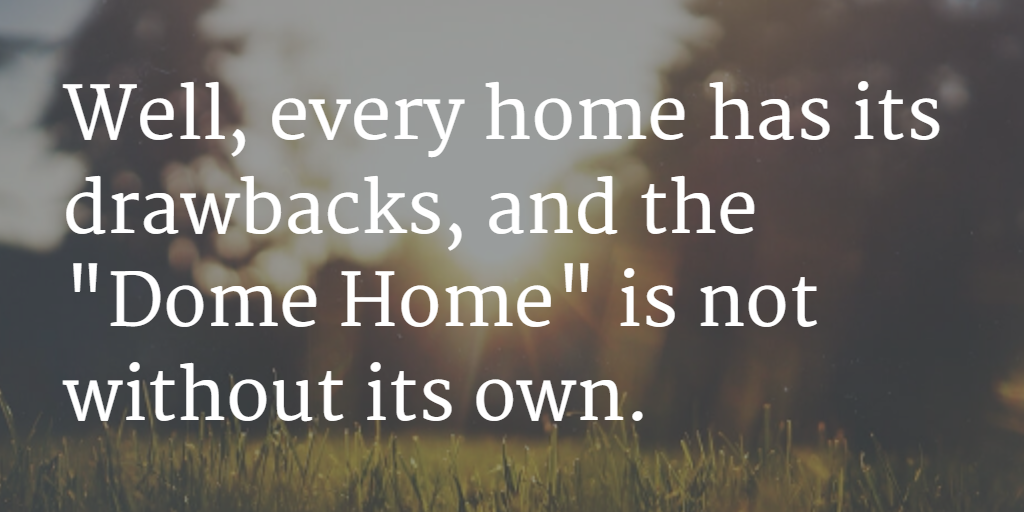 Second, the doors and windows needed to make a home livable are also responsible for potentially weakening the structure of the dome. To keep the dome structurally sound, builders are limited in how many doors and windows the home can have. Also, the lack of seams in the construction, as well as the superior insulation, makes the internal environment unbearable in southern climates without a good dehumidifying system.
And finally, "Dome Homes" are so relatively odd and gawky looking that most potential home buyers won't consider them despite their benefits. This also affects resale value which in turn affects mortgage rates. Insurance carriers don't offer a cheaper rate on monolithic domes and most mortgage companies require full wind insurance on their investments whether the homeowners feel it's needed or not. So basically, there's no real monetary incentive to take the plunge.
The "Dome Home" is a great idea on paper, but just isn't ready to take the nation by storm (no pun intended). Although, you never know. Ancient nomads have lived in huts, yurts and igloos for centuries. Maybe one day the panhandle beaches will be lined with domes. Either way, this is one development to watch.
More Choices™
First Baldwin Insurance
Sources:
monolithic.org
nbcnews.com
essortment.com
heraldtribune.com
wikipedia.org