The Fine Line Between Personal and Commercial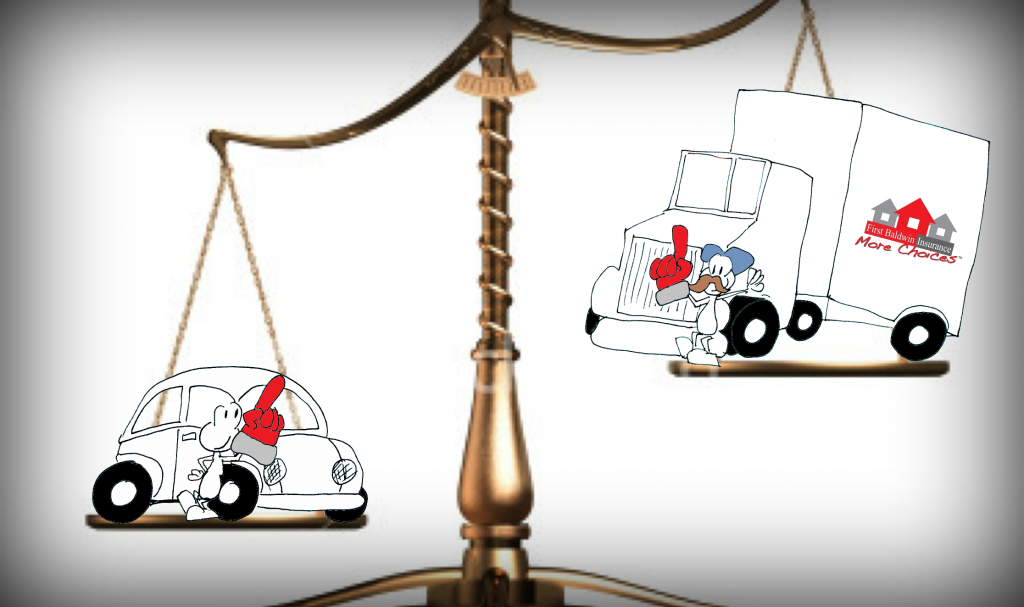 No matter what sort of automobile you have, van, coupe, convertible, truck, one of those tiny fuel-efficient… …things… whatever, you need insurance coverage on it. Not only is it the law, but it keeps you protected from the uncertainty of the open road. And believe me, the open road is a VERY uncertain place.
For those of you with the entrepreneurial spirit, however, the question of insurance might not always be so cut and dried.
All policies typically cover the same thing. Liability coverage, which protects you against injuring others or banging up their cars or property, and physical damage coverage, which protects your own vehicle, comprehensive or collision.
This is where the similarities end.
Now, we all know that an eighteen-wheeler semi is a commercial vehicle and the Mini Cooper you drive to work every day is a personal vehicle. Dividing line. Simple as that. Easy. But what happens when you're an entrepreneur and your work and personal lives collide?
That's where the line gets a little blurry. What constitutes commercial and personal use, and what difference does it make?
The Definition
While insurers have subtle differences in how "commercial" is defined, the most widely accepted definition is "engaging in transporting goods for compensation or a fee." This means that caterers, pizza delivery men/women and even landscapers must have a commercial policy. Have a large diesel pickup that's used to haul construction equipment on a daily basis? It could be covered under a commercial policy.
However, other professions such as real estate agents, consultants and other contractors may or may not fall under the commercial category as well, depending on mileage, number of stops, and employment status, among other things.
The Difference
Short answer: more coverage. The typical driver will usually commute to work (or wherever) and park for hours until the end of the day, then drive home again, reducing the amount of time for a potential accident. Commercial drivers, however, spend much more time on the road, make more frequent stops, and demand more out of their automobiles than the average driver, thus driving up the accident probability.
Long answer: It could mean the difference between being compensated in the event of an accident and having your claim denied. While it's tempting to save money by covering a potentially commercial vehicle under your personal policy, it could cost you more in the long run if your claims adjuster brings your vehicle's use into question.
Misrepresenting your vehicle could also lead to costly insurance gaps. If your employees drives your vehicle, rather than adding each and every one to your policy, a commercial policy offers the ability to cover any employee with permission to drive it. Some commercial auto policies even cover employees who use their own vehicles when working for you.
The Best Solution
When in doubt, contact your local agent (hey, we're right in town!) and discuss your vehicle usage. You may qualify for a commercial policy. The sticker-shock may be a little jarring at first, but trust us. The savings will be VERY worth it in the long haul… …no matter what it is you're hauling.
Sorry. I couldn't resist. 🙂
More Choices™!
First Baldwin Insurance
Sources:
progressiveagent.com
dmv.org
thetruthaboutinsurance.com