SafeCo: Good as New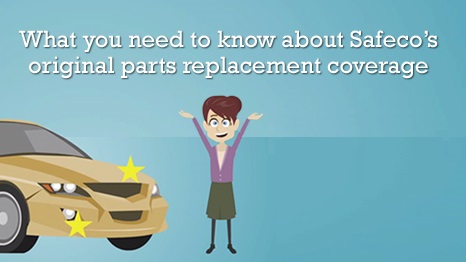 Whenever you file an auto insurance claim and your car is taken in for repairs, our auto carriers see to it that your car is outfitted with the best parts possible to get you back on the road faster and good as new.
That's great, but what if you want better than new? What if you want fresh-off-the-assembly-line new? Then have we got good news for you!
SafeCo offers a new option to those of you who specifically want OEM (original equipment manufacturer) parts for your automobile. They call this the "Original Parts Replacement" or "OEM Coverage". Simply put, this coverage ensures that if the parts are available for your car's model and year, your car will be repaired with the original factory parts. (This applies to everything but windshield losses.)
To qualify for coverage, you must have both comprehensive and collision coverages with SafeCo, own an auto, pickup or van 10 years old or newer, and have a higher level of coverage than "SafeCo Essential".
Sound like something you might be interested in? Give us a call and we'll get you covered!
More Choices™
First Baldwin Insurance