Re-Tweeted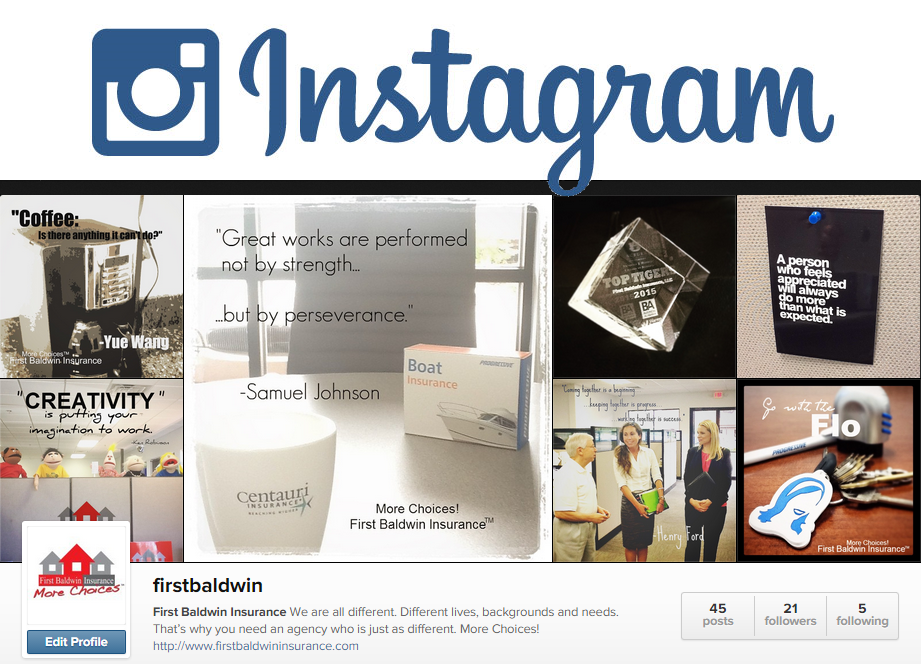 Here's something you may not know: First Baldwin Insurance has socially expanded, giving you More Choices™ than ever to stay in touch with us!
Not only can you keep up with us on our website and Facebook page, you can also follow us on Instagram as well!
Every week we give you funny and inspirational quotes, agency photos and first-hand glimpses into the inner workings of what we do on a daily basis.
Not to be outdone, our Twitter feed is also updated daily, bringing you instant updates when, where and how they happen.
And for all you pinners out there, our Pinterest account is going strong with 100 pins and growing!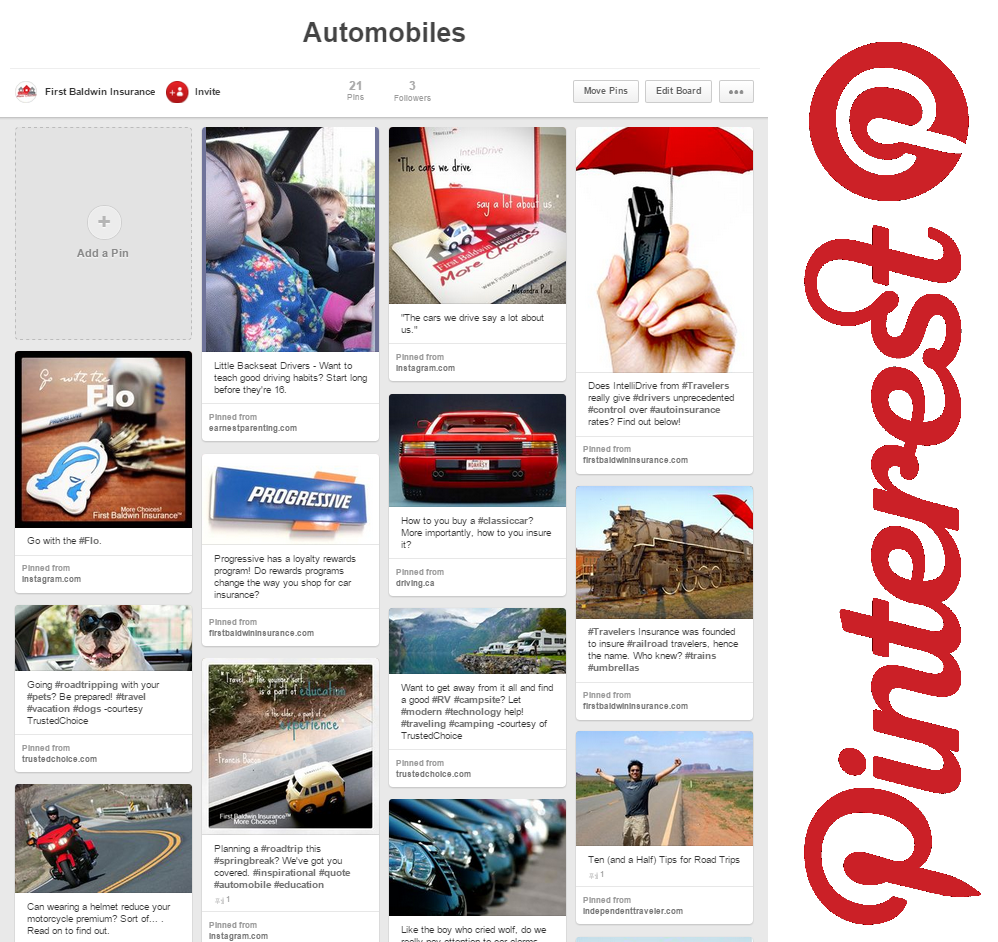 We do our best to give you something of value on a daily basis. Like what you see? Like us. Follow us. Favorite us. Repin us. Tell us what you think or what you would like to see more of.
We'll see you there!
More Choices™
First Baldwin Insurance