Lest We Forget

"We cherish too, the Poppy red/That grows on fields where valor led,/It seems to signal to the skies/That blood of heroes never dies." -Moina Michael
This Saturday is the start of Memorial Day weekend. In memoriam*, First Baldwin Insurance will be closing early at 3:00 PM today and will stay closed Monday. Memorial Day typically kicks off the Summer Vacation season, marked with lots of traveling and increased road traffic.
The first National Memorial Day was recognized by New York in 1873 as a holiday to honor the fallen soldiers of the Civil War. It wasn't until World War I that the nation was unified in honoring the fallen Americans of any war.
No doubt, everyone will have their own celebration plans. Some go to the beach. Some travel cross-country. Some have barbecues and family get-togethers.
However, no matter how we celebrate, we all gather for a moment of silence to remember and honor those who sacrificed everything to keep us free. And in the distance, a lone bugler plays "Taps".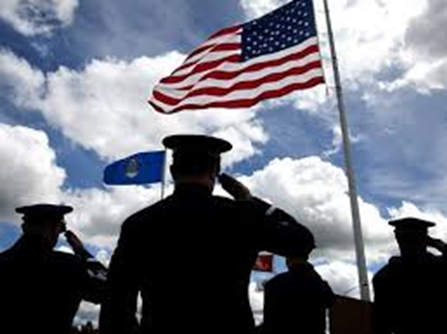 First Baldwin Insurance
Sources:
Wikipedia
usmemorialday.org
*Latin phrase meaning "In Memory Of"