Kind Words
We like getting feedback. All kinds. That's how we improve and learn how to better serve our customers. Sometimes it's good. Sometime's it's not. But it's all constructive and we share it eagerly with our First Baldwin staff.
What we enjoy sharing most of all, though, are the kind, glowing words of a happy customer. It's affirming in a way. It lets us know that yes, we are doing our job well and yes, what we do matters.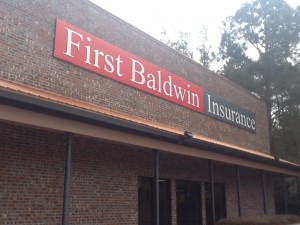 Allow us to share some of them with you.
"Friendliness as well as professionalism; the ability to get my insurance quickly and at a good rate all while dealing with [difficulties]…"

"Sarah. Thank you… you guys are truly awesome when it comes to customer service. Thank you!"

"Cory had provided me with a quote that was good but another agency found one that was lower. Cory went looking after I told him that and was able to find me one even cheaper! I was thrilled."

"Simply, Cory Luckie … is knowledgeable, punctual, and fulfills his promises."
Keep your feedback coming and let us know how we're doing. We look forward to hearing from you.