HVAC ASAP
Summer is fast approaching and people (especially those who live in the south) love their air conditioning. It's an easy thing to take for granted…
…that is until your HVAC system takes damage and you have to file a property claim. Then, it's going to be a long summer, right?
Not necessarily!
SafeCo is one step ahead of disaster with their "HVAC Vendor Program". SafeCo approves HVAC vendors who provide serivces through local franchises, so they are able to keep in touch and work seamlessly together. When a customer files a claim, a SafeCo adjuster hands the claim off to the approved vendor who inspects the damage then reports back to the adjuster. After conferring with the customer, the report is handed back to the vendor and the HVAC system is brought to pre-loss condition.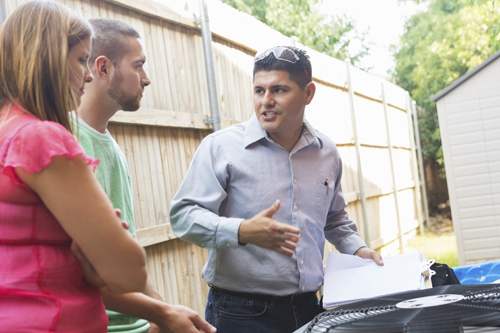 So what does all this mean?
You'll have your air conditioning system back up and running in no time!
What do you find important in home insurance? Whatever you value, we can cover it. Try us.
More Choices™
First Baldwin Insurance