Golf "Goes to the Dogs" at Charity Tournament
Our agent, Jackson Faulkenberry was proud to represent First Baldwin Insurance at the "Going to the Dogs" scramble golf tournament at Craft Farms Golf Resort in Gulf Shores, benefiting All About Dogs Coastal Rescue.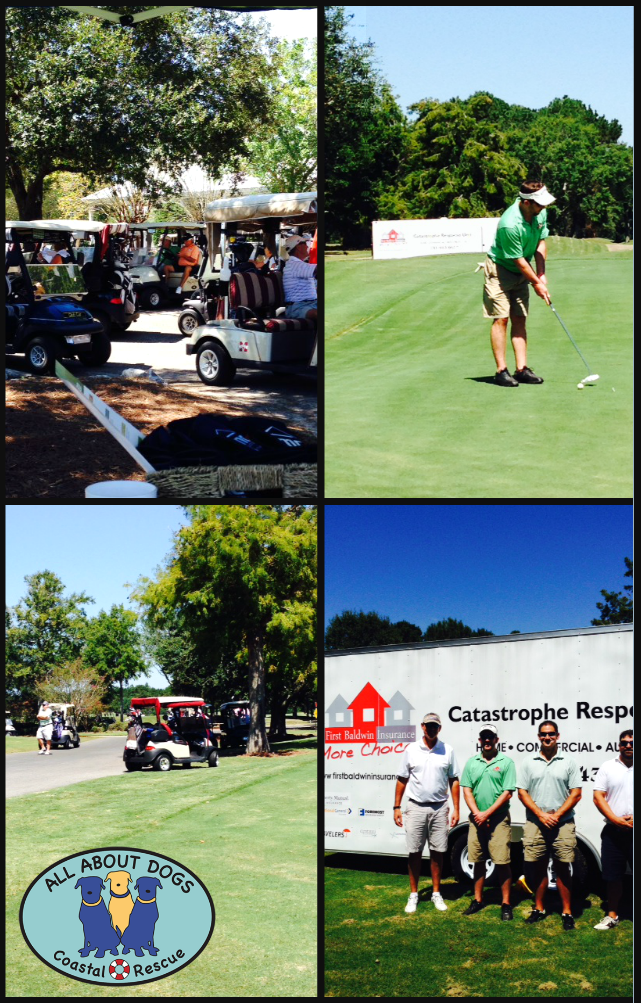 All About Dogs is a non-profit rescue and adoption organization whose mission is to find loving homes for homeless dogs, and as such, the organization is completely made up of volunteers.
Thanks, All About Dogs, for the day of fun for a purpose. So happy to help support a worthy cause.
More Choices™!
First Baldwin Insurance