Gables, Aerodynamics and Your Roof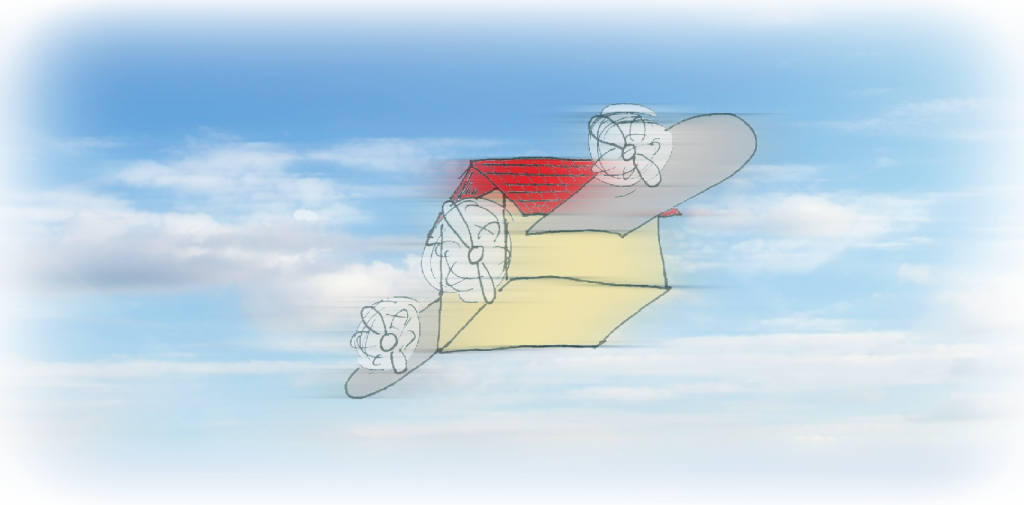 Ever shop around for home insurance and get lots of questions about your gable roof? Ever wonder why?
I thought you'd never ask! 😀
Oh, you didn't ask? :/ Well, I'll tell you anyway. 😐
On 1903 in Kitty Hawk, North Carolina, the Wright brothers rolled out their powered "Flyer". According to the principles of Bernoulli and Newton, the difference in air pressure as it flowed across the flyer's wings would create lift and make possible the first manned, powered flight, paving the way for modern aviation as we know it today.
So what on earth does that have to do with roofs? Just wait.
A gable roof is a "triangular portion of a wall between the edges of a dual-pitched roof" (via Wikipedia). Gable roofs became popular during the Renaissance and Classical periods mostly for their aesthetic qualities. Today, gable roofs are still aesthetically pleasing, but they simply don't hold up well in high wind areas or hurricane zones. Why? Simply ask Bernoulli or Newton… …or the Wright brothers.
Yep. Here it comes!
During heavy winds, the shape of the gable roof that makes it so beautiful also renders it like an airplane's wing. There is a difference in air pressure, thus lift is created… thus lifting the roof completely off the house.
Ouch!
It's not all hopeless for all you antique house-hunters out there, though. Even though flatter gables can strengthen the effects of lift, steep gables can dissipate it. The steeper the better, sometimes to the point of breaking it up entirely! Wow. Even in the case of lower-pitched gables, vertical fins are often added to help.
"How easily will your roof fly away in the event of a hurricane?" is what most insurance companies want to know, and really, in a place like the Gulf Coast, who can blame them?Mostly, that question is answered by the shape and build of your roof.
Just like a good airplane has wings that will lift it off the ground into glorious flight, a good house has a roof that will always keep it grounded.
Pretty cool, huh?
More Choices™!
First Baldwin Insurance
Source:
wikipedia.org