Check Please! The Deductible Demystified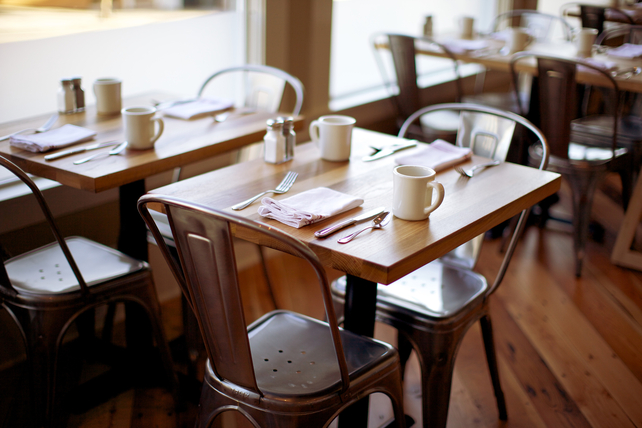 Deductibles.
Mention that word to anyone, and watch the quizzical looks erupt. The world of insurance isn't meant to be confusing, but deductibles have completely mystified and confused customers for as long as they've existed. What are they? Why are they necessary? Aren't my insurance premiums supposed to cover my losses? How do deductibles affect my insurance premiums?
So many questions. hopefully, we'll clear up some of them for you today. 🙂
To illustrate, imagine that you offer your friend an "insurance policy" of paying his half of the ticket at a restaurant if he's ever short on cash. One day, he decides to take you up on your offer, but you have only one condition: he pays for the appetizer, first.
Okay, so this guy may not be your BEST friend, but this arrangement would ensure that he won't take advantage of your kindness, and he would only take you up on your offer if he was in dire need. In the most elementary of terms, you could call this appetizer a "deductible".
Deductibles on your insurance policy are similar. Insurance companies will compensate you in the event of a loss, but expect you to meet them part-way: not because they want more money from you, but to ensure that you'll only file a claim in the most dire of emergencies.
So what happens to your insurance payments (or premiums) when your deductible changes?
Short answer: the higher your deductible, the lower your premiums. The lower your deductible, the higher your premium.
Long answer: Deductibles depend on the amount of financial risk a customer poses to the insurance company or by how much premium a customer is willing to pay. For example higher deductibles may mean lower premiums, but it also means that your hypothetical friend will have to buy you a bigger, more expensive appetizer before you start paying for his half of the ticket. Swallowing the higher premium might be painful, but it means that in the event of an accident or catastrophe, your first thought won't be, "Did I meet my deductible for the year?"
This is the basis for "vanishing" or "diminishing" deductible packages included in auto policies. The longer you drive without an accident, the less financial risk you are to an insurance company, so your deductible can be safely lowered. Inversely, acquiring numerous claims and tickets will require high deductibles to offset the cost of naturally higher premiums.
After all, having to constantly foot your friend's bill most definitely wouldn't instill much trust in him, would it?
Hopefully that helped clear up some confusion. If you have any more questions, give us a call, send us an email, or drop by our office. After all, we don't want to just sell you insurance. We want to help you make informed choices on one of the most important decisions of your life.
More Choices™!
First Baldwin Insurance
Source: wikipedia.org