Bicycle Insurance Has Arrived!
With all the talk about auto insurance, it's about time we talked about insurance on your two-wheeled vehicle.
No, not THAT two-wheeled vehicle! The other one!
Yep, that's right! In honor of National Bike to Work Month (yes, seriously, it exists) we turn our attention to bicycle insurance. Bicycle insurance might sound a little frivolous at first, but the bicycle industry concludes that it's in very high demand. There are an increasing number of commuters are traveling to and from work exclusively via bicycle, some for environmental reasons, others financial. To an overwhelming number of people (roughly 777,000 Americans), a bicycle is the only mode of travel.
Previously, a cyclists only insurance option was to file claims on either their home or auto insurance and hope that a potential accident was covered. Now, though bicycle insurance is still in its infancy, it covers all the standards of liability, uninsured/underinsured, theft/damage, and even medical expenses in the event of an accident. Some bike policies even come with road-side assistance.
How classy is that?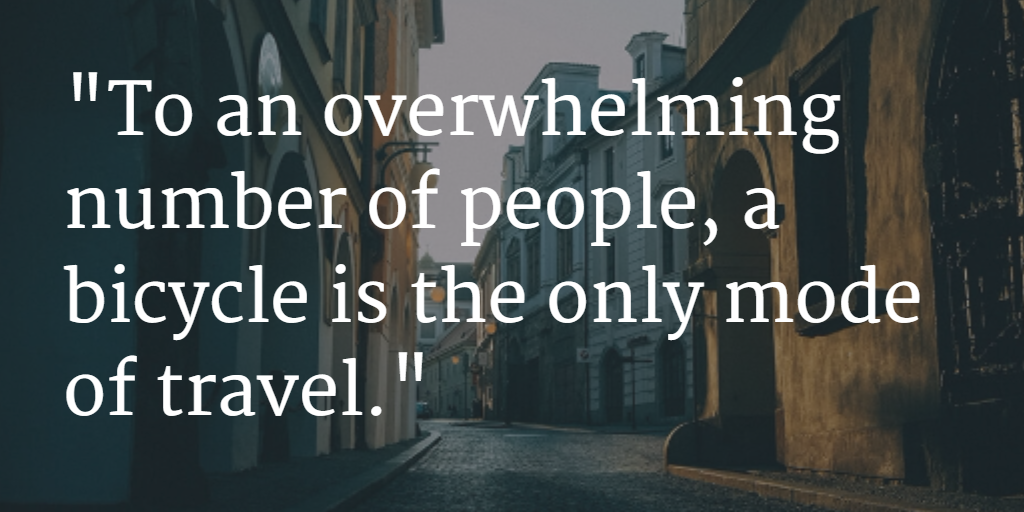 One of our carriers, Markel Insurance, is one of the first to offer full bicycle insurance in all 50 states. Your bicycle is even covered by land or air transit!
Have you invested a lot in your bicycle? There are more insurance options now that ever before!
More Choices™
First Baldwin Insurance
Sources:
governing.com
green-wheels.org
bikeleague.org