Taneka Clausell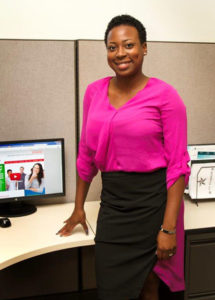 Taneka Clausell – Licensed Account Manager
email | ph: 251-923-5561

Taneka Clausell, an account manager with First Baldwin Insurance, is driven to excel as she works diligently to accomplish her goals and continues to strive for greatness.
A native of Burnt Corn, AL, Taneka attended Auburn University of Montgomery. With more than 12 years of experience in banking, finance and customer service, she has an exceptional background and proven interpersonal skills to help best serve our clients' needs. In 2012, she began her career in insurance and is licensed in property and casualty.
In 2009, Taneka relocated to Baldwin County with her husband and three children. Her husband works as a Merchant Marine on the Gulf Coast. She and her family enjoy fishing and traveling in their leisure time, and her kids are involved in many different sports and activities. As a result, the family, who resides in Foley, spends a lot of time at sporting events in the community.