Mike Caldwell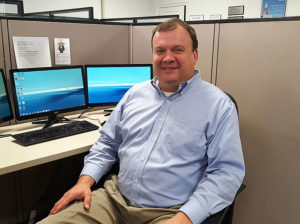 Mike Caldwell – Agent
email | Ph: 251-943-4200
Mike Caldwell is a valuable asset to clients and potential customers of First Baldwin Insurance. As a longtime resident of Baldwin County, he understands your needs as one of your neighbors, and, paired with his 25 years of experience in the unique Gulf Coast insurance market, he has the professional experience to help you minimize your risks.
Mike is a graduate of Auburn University with a Bachelor of Science in Business Administration with an emphasis in Industrial/Operations Management. He has earned various company awards, including District Agent of the Month and Company Agent of the Month. He was named a Distinguished Field Underwriter in Property, Auto, and Commercial lines, and he was recognized with the Life Underwriters Training Council Fellowship Designation.
An active member of the community, Mike has served as the Chamber of Commerce Board of Directors Chairman, a two-time Kiwanis Club President and elected twice as Kiwanian of the Year. He has also contributed his support to the United Way Annual Fund Drives.
Mike and his wife, Dena, have two daughters, Sarah Catherine, a freshman at St. Mary's College in Notre Dame, IN, and Fairby, a sophomore at St. Michael Catholic High School.