A Spotlight on SafeCo
As we've mentioned before, we offer More Choices! by writing insurance policies from multiple companies, not just one. Often, we like to show you their benefits one company at a time.
Today's spotlight, SafeCo Insurance!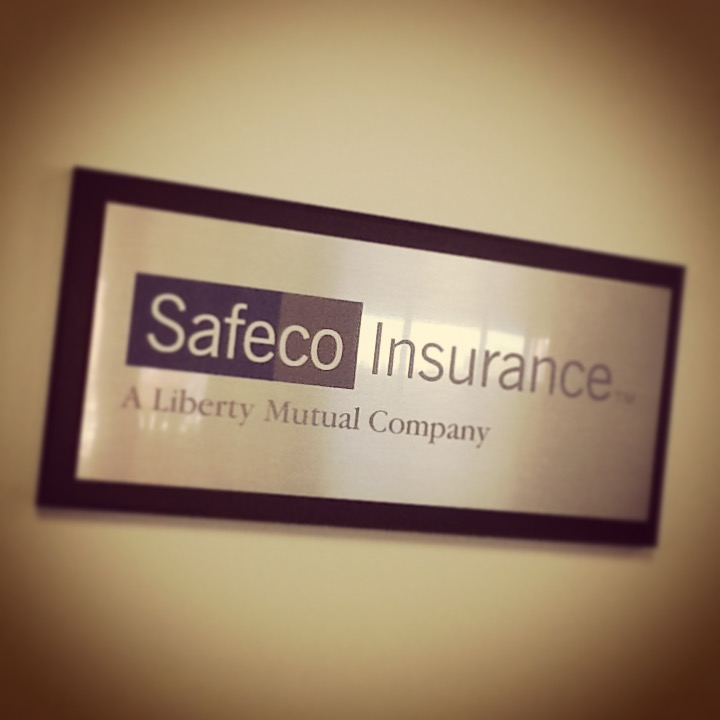 SafeCo, one of our leading auto insurance carriers, has made it easier than ever to streamline the claims process and get you back on your feet faster. Whenever anything happens with your claim, First Baldwin Insurance is notified immediately, and we'll do everything we can to keep everything running smoothly. One less thing for you to worry about. Always a plus. Right?
But not to be outdone, SafeCo also offers a "diminishing deductible" on auto policies. When you drive safely without an at-fault accident, your deductible will decrease every time your policy renews. Even if you do have an accident, you'll still be eligible for diminishing deductibles the next year without an accident.
Sounds pretty cool, right? We've included a handy infographic from SafeCo to illustrate.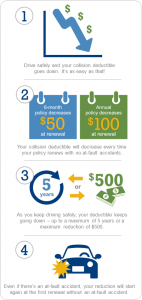 Got any questions about this or any of the other insurance companies we represent? Contact us for a free quote and we'll find just the right coverage for you and your individual needs.
First Baldwin Insurance
More Choices!