A Short Apartment Survival Guide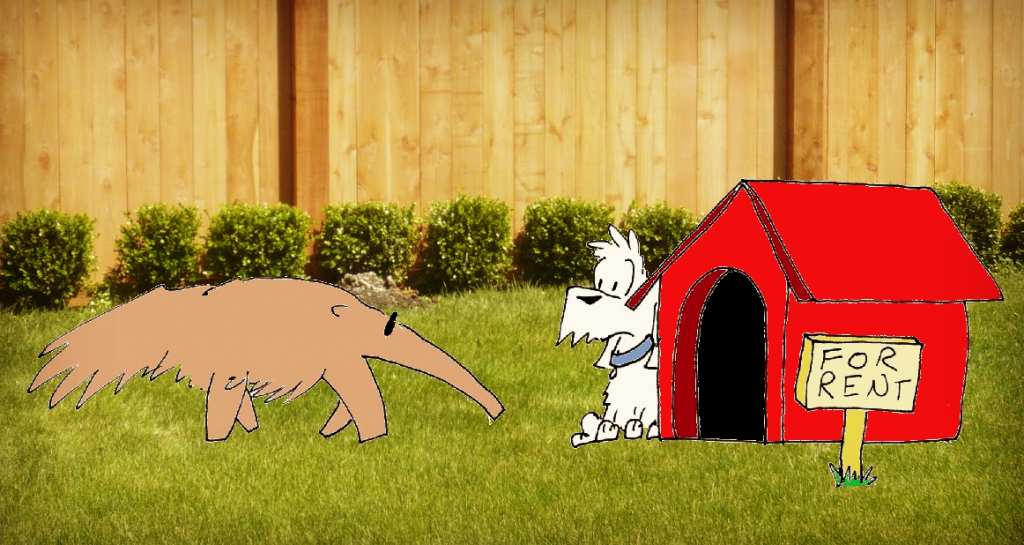 Why rent? Why not?
Apartments are a wonderful option for the cash-strapped college bound youth, newlyweds just beginning their life together, and even for the budget conscious wishing to save for bigger and better things. They offer the added benefit of one's own space and convenience of commuting distance without the burdens of home-ownership or being tied down to a mortgage.
Granted, apartments aren't perfect.
That's probably the understatement of the year for those who've either been there or are reading this blog from the comfort of your futon sofa. They do have their drawbacks, as does anything else, but there are plenty of options out there, and renting an apartment doesn't necessarily mean having to compromise the three S's of home ownership.
Space, Shelter and Security.
Space
If you intend on furnishing a studio apartment like you would a 5000 square foot house, of course it's going to feel small and constricting. Konstantin Stanislavisky once said, "There are no small apartments, only small actors." … sort of. Either way, small spaces need a completely different mindset than large ones.
First of all, furniture selection becomes more crucial than ever. Just because it looks good doesn't mean anything. If it's not functional, Craigslist it or put it in storage. All it's going to do is get in your way and give your bare feet some target practice in the middle of the night. Better yet, pieces of furniture that serve multiple purposes are even more ideal. There's no better place than the sardine-like dwellings of Japan or the narrow streets of Europe to look for inspiration.
Here's https://www.pinterest.com/search/?q=multipurpose+furniture a good place to start.
Second, there is little to no space to sprawl, so the only direction to go is up. Take advantage of taller shelves and stackable storage units, putting more everyday, handy things at eye level and less common, storeable things higher and out of reach. A simple thing to do, but it goes a long way in cutting through the clutter and keeping your living space clean and functional.
Shelter
Apartments being so close together, are known for their close knit communities of friends. Unfortunately, becuase they're so close together, they're also known for harboring burglars and thieves.
What have I gotten myself into?
Not to worry. A few simple prevention measures can put your mind at ease. Get to know your neighbors and check local crime reports to find out who's living next-door to you. Ask your neighbors about their experiences and if they enjoy living there. Chances are, if they can sleep well at night, so can you.
Also, though your apartment is provided with a lock and key from the outset, invest in your own set of locks (we suggest a solid deadbolt http://firstbaldwininsurance.com/5-facts-about-the-humble-lock/) and make sure any sliding doors are well secured. The most common entry method for well-seasoned burglars is simply kicking open the patio door.
Security
Finally, living in an apartment doesn't mean having to give up the best insurance coverage. Although your landlord has an insurance policy that covers certain losses, this does little to protect you or your valuables. In fact, read the fine print of your lease. Chances are it says, in black and white, that it's the job of the tenant (that's you, by the way) to protect your valuables.
When renting an apartment, a renter's policy can be just as invaluable as any wind or fire policy for a homeowner, but unlike a homeowner's policy, renter's policies are tailor-made to cover anything that could possibly happen in the context of an apartment complex.
In some cases, this even includes coverage for liability and accidents. All this for only a fraction of homeowners premiums.
So, are renter's policies worth it? After rent payments, bills and other expenses, can you afford to take out a renter's policy?
Better question: With all the benefits of a renter's policy and the uncertainties of life, can you afford not to?
Just saying.
More Choices™!
First Baldwin Insurance
Sources:
freefrombroke.com
lifehacker.com
safewise.com