3 Strikes Against Armadillos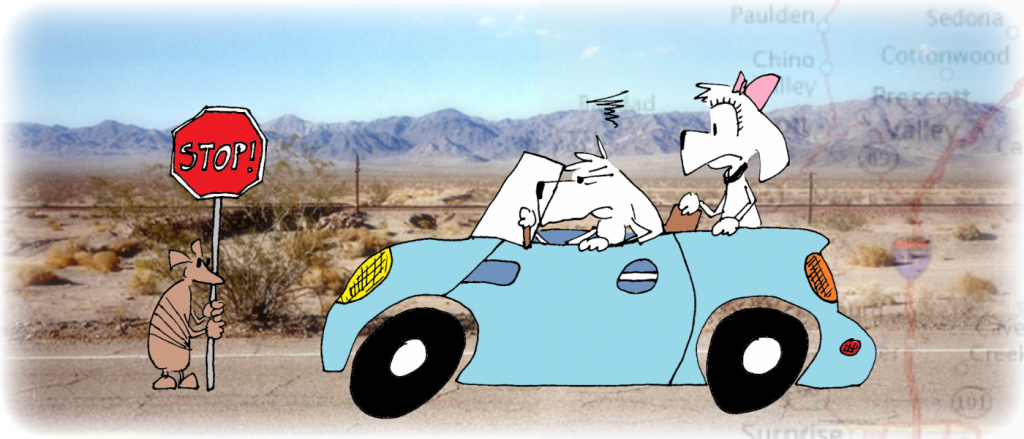 Why did the chicken cross the road?
To prove to the armadillo that it could be done!
Ah, what would the driving experience be without the armadillo? Less bumpy, probably. Just about every automobile owner in the south has encountered these clueless critters in one way or another… usually another. Just imagine: you're driving down a country road at night. One minute, nothing. Blink for a moment, then THUMP!
1) Destructive Pests
Armadillos are already considered pests to gardeners and landscapers, as they are burrowing animals that dig for their food source. In places where the armadillo is plentiful, they have become a nuisance to drivers as well, mostly because they have very few natural predators (besides your car).
And really, it wouldn't be all that bad, except for the fact that armadillos jump straight up into the air when they're startled or frightened, causing anything from potential fender damage, to completely tearing up grilles, radiators and exhaust systems. You'd probably shake your fist at the armadillos of the world, too!
Are armadillos really that stupid!?
Actually… yes… they kind of are.
2) Masters of Survival
Most animals are highly aware of their surroundings, watching every movement and keeping itself on the constant defensive. Other animals are so heavily armored and protected that they are slow and oblivious to anything around them. For instance, the tortoise doesn't move very fast, but let's be honest. Does it need to?
Armadillos fall hard into this latter category. Very hard.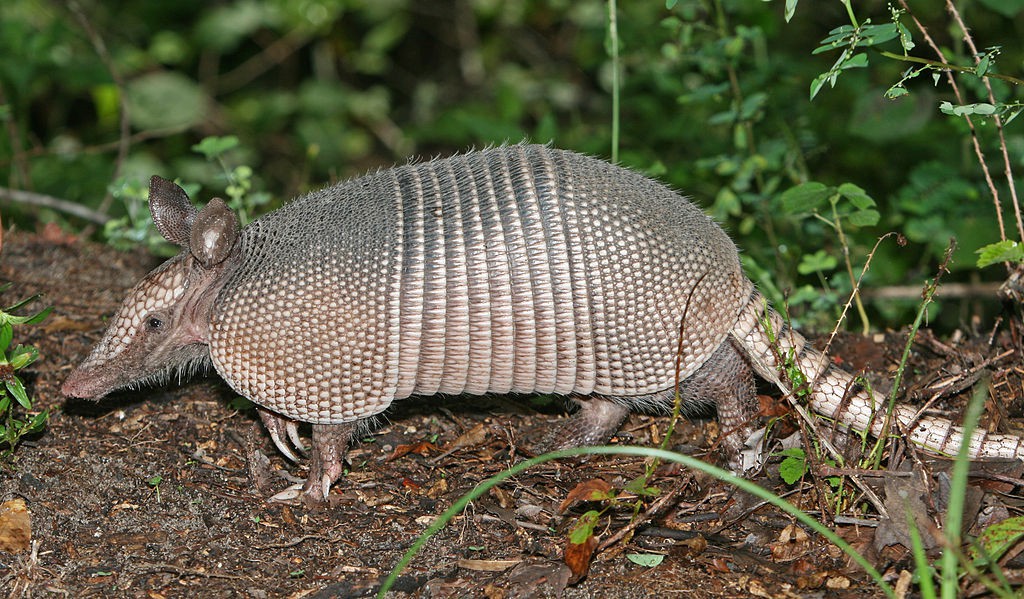 The most common variety, the nine-banded armadillo, protects itself with a series of dermal bone plates on its back. Though it has short, stubby legs, it can move surprisingly fast. They are also nocturnal animals, emerging at night to feed when the predatory threat is at its lowest. They also reach maturity in their first year of life and reproduce like crazy every year.
All these factors ensure their survival in the wild, but makes them perfect targets on the road.
3) Unbelievably Clueless
You see, the armadillo doesn't really NEED to be hyper-aware of its surroundings in the wild. As a result, they go through life oblivious to everything around them, even people invading their natural habitat. Baby armadillos will waddle past a human as if he's just a tree wearing blue jeans and the grown-ups will root for grubs on asphalt with a car's headlights staring it straight in the face. In fact, when they wander onto the road, they probably don't even realize that it's there.
Couple that with the fact that cars likely move faster than any land predator they will ever meet in the wild and… WHAM!
Armadillos are one of those wild unforseeables that roadside assistance and coverage other than collision was invented for. If you live in a rural area with copious amounts of animal activity, it's probably not worth it to drop these coverages, even if you DO save a few bucks in the process. You'll probably want them for as long as you drive on rural roads or until the armadillo becomes extinct.
And to be frank, I don't see the latter happening any time soon.
More Choices™!
First Baldwin Insurance